Mini-Case Study | October 2019
Clark Home Solutions successfully creates a basement bathroom with the Saniflo Sanibest Pro above-floor grinding system, halving the potential installation costs

.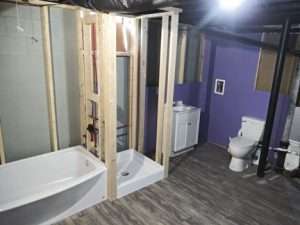 Problem
Homeowners in Lesslie, South Carolina, wanted to convert their 1,300-square-foot unfinished basement into a comfortable living space. They enlisted the help of Zachary Clark, who started out as an odds-and-ends handyman and now owns a one-man professional design, remodeling and repair business: Clark Home Solutions in York, South Carolina.